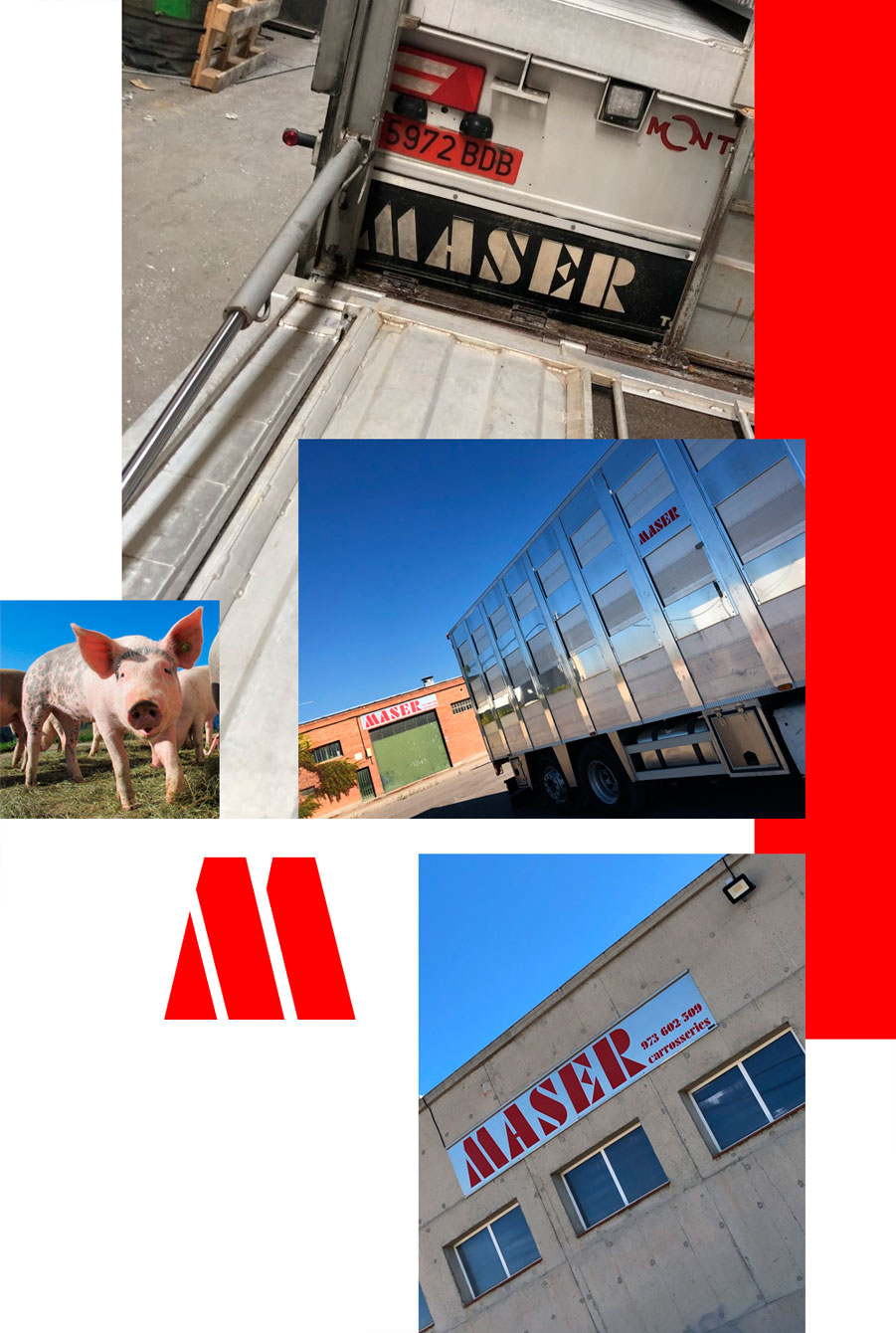 Maser Carrocerias
MASER CARROCERIAS S.L. is a specialized company in the design and manufacturing of solutions for livestock transportation. The company produces customized bodies for trucks and trailers, that best match customer needs.
With over 35 years of experience, MASER CARROCERIAS is currently a leading reference within the national livestock transportation sector.
HISTORY
MASER CARROCERIAS S.L. was founded in 1985, by Pere Mayoral and Julià Serra. Both Pere and Julià worked together to develop a long-lasting product, that suited the needs of the national livestock carriers.
All over the years, the company has evolved according to the core values instilled by its founders. Those values still remain today:
Proximity to our customers
Practicality
Honesty
Outstanding service
In 2018 a new management team took over. Since then, MASER CARROCERIAS S.L has been through a process of deep renewal of its internal operations. Being innovation and continuous improvement the key pillars that hold together the entire transformation process.
Our purpose is always to be ready to offer the best products to our customers at the most convenient cost-value ratio.