Our vehicles are assembled under the best quality standards
In order to ensure long lasting life of the body and to guarantee high levels of reliability:
QUALITY
Highly resistant aluminum alloys are being used to manufacture the critical structure of the bodies.
SOLUTIONS
Redundant elements are introduced in critical systems in order to prevent downtime.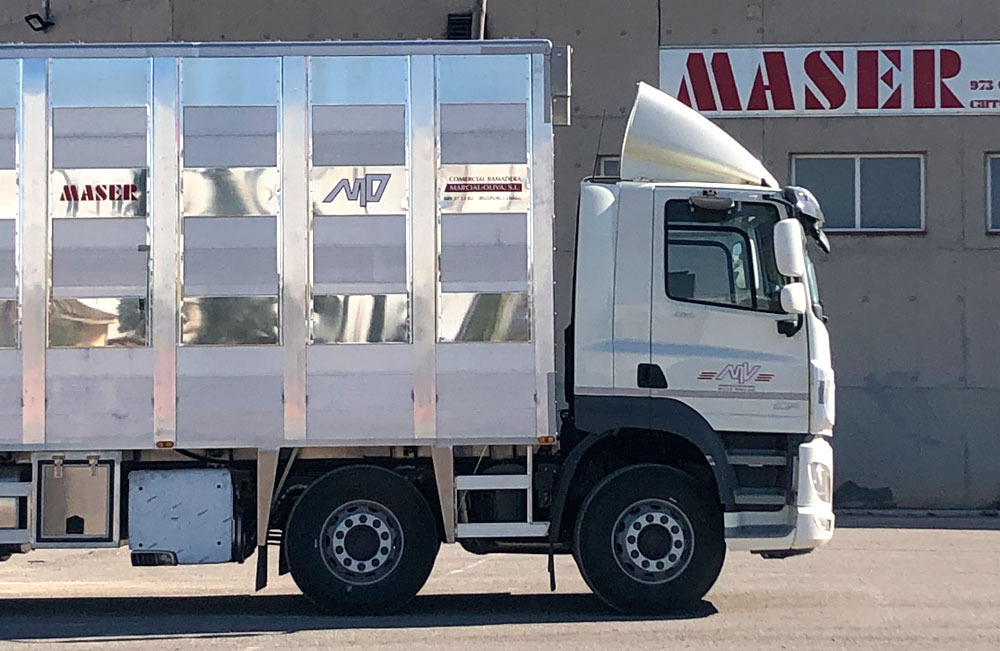 TECNOLOGY
Hydraulic technology provides sturdiness and reliability to the loading and unloading processes.
GUARANTEE
Top notch brand parts are being assembled in the hydraulic and electrical systems.
MULTIPLE OPTIONS
All our projects start with a basic design, which is properly enhanced with different options according to our customer requests.
Position of internal corridor: centre, lateral, two corridors
Number of floors and height per floor
Number of floor compartments
Lateral blinds
Water supply
Artificial ventilation system
Elevator with remote control
All our bodies meet the requirements of REGULATION (CE) 1/2005 on animal welfare.

MAINTENANCE SERVICE
Our maintenance service is deliverd by expert personnel with many years of experience in the sector, which allows to promptly perform the works with the highest standards of quality.